Here is a stunning but not so shocking fact:  mobile phone computing is the fastest growing industry in history. Faster than radio, TV, personal computers and even the Internet.  Establishing your small business as a mobile marketer early on will help you retain existing customers, attract new clients and revenue and differentiate your brand from the competition. 
Mobile applications are the next frontier of marketing for businesses and according to Gartner Group the industry is predicted to sky rocket over 1000% in the next 3 years to a 56 billion-dollar market.
Add value to your existing product offerings
Differentiate your company from your competitors
Provide a needed service to your clients & attract new clients
Establish your business as a cutting edge technology user
Be part of the fastest growing industry in history: mobile computing
Generate an additional revenue stream for your company
Example: Mobile Marketing for Bars & Nightclubs
Bars & nightclubs in danger of closing their doors are being saved by mobile marketing every day. The opportunity for all small businesses is staggering!

 
Introducing... "MAX Apps for Business"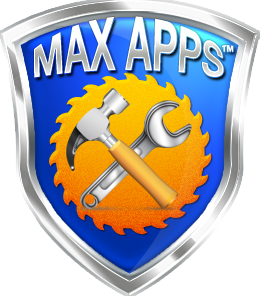 Includes these and other important features:
Completely customizable iPhone, iPad, Android, and HTML5 apps
Create a customer rewards program with mobile coupons
Keep customers informed about everything involving a business
Turn-by-turn GPS directions from anywhere in the world
Tip calculators, mortgage calculators, voice recorders, and more
Create customized email forms for any business – gather leads!
Gather email addresses of customers – build your newsletter!
Display images, videos, and audio files – engage your customers!
Integrate Facebook, Twitter, LinkedIn, and any other social network
Send push notifications directly to customers phones
Integrate a mobile shopping cart for in-app purchases
And much more...
Call Bob Thomson at (845) 223-8168 to learn how to harness mobile marketing to increase your client acquisition, retention and revenue.

Tags: "mobile applications" "mobile apps" "small business" "mobile marketing" "local marketing" "bar nightclub promotion"